Curated Hashtags for Graphic Design & Branding | Vix Meldrew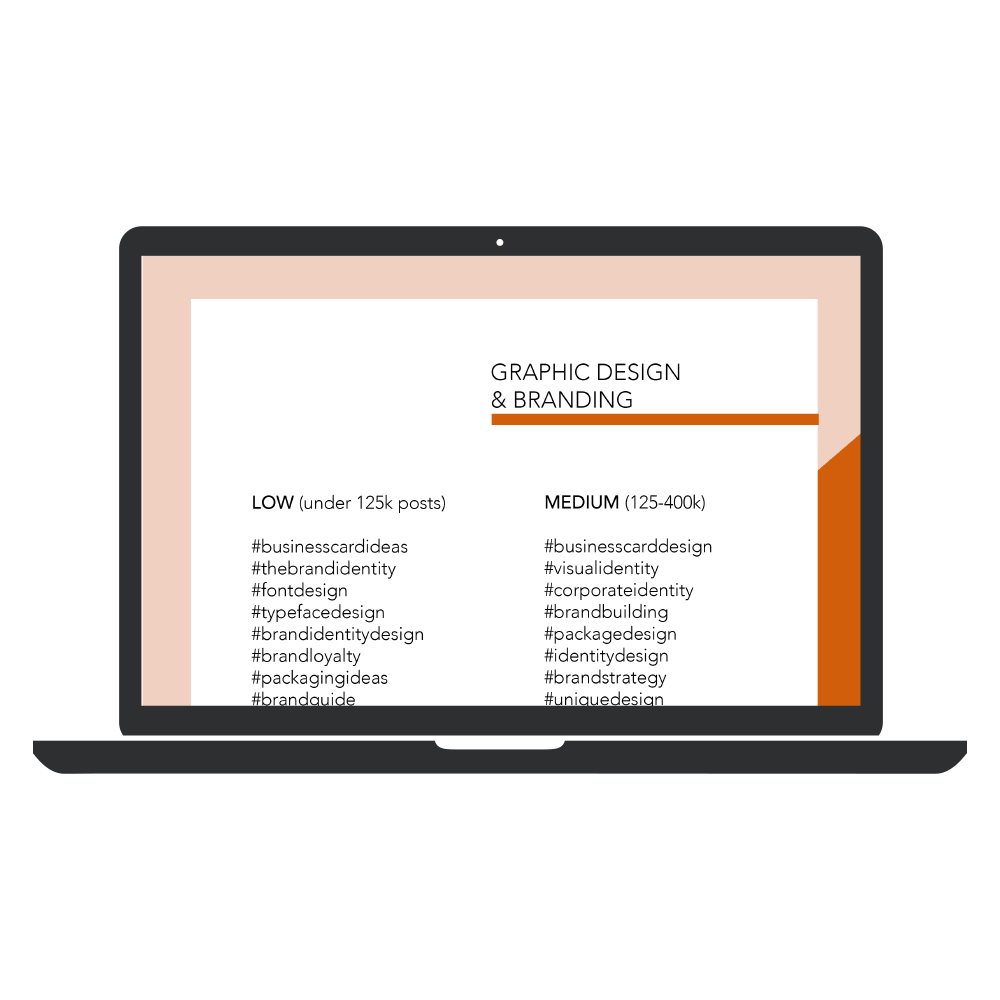 Curated Hashtags for Graphic Design & Branding | Vix Meldrew
Take your Instagram to the next level by amplifying the reach of your posts with this database of 200+ hashtags, curated specifically for small business' in graphic design and branding.
THE LOWDOWN
100+ hashtags, catered to graphic design and branding

100+ hashtags, catered to small business' and networking

A range of hashtag sizes for optimum impact

Vix's top tips on how to best use the hashtags

Access to future updates, keeping you up to date with the best hashtags for your niche
This product has been created in partnership with Vix Meldrew, content creator, blogging mentor and podcast host - helping creatives to take their online platforms to the next level.
HOW IT WORKS
After purchasing, you'll be emailed a link to download the files - this link will only be live for 24 hours so be sure to download all the files right away. When updates are made to the database, you'll be emailed a new link.
We recommend you download Adobe Acrobat so that you can copy and paste directly from the PDF.
Any other questions? Pop me an email shop@alicebenham.co.uk